Early spring, by the Hu Bing and Lin Chi-ling interpretation of the "Shanghai Beach" 2012 spring and summer advertising blockbuster release. Hu Bing and Lin Chi-ling both dressed in spring and summer new interpretation of farewell story, the entire block of romantic and beautiful images, passing fashion fresh breath, full of stories, more like a very modern, elegant temperament movie story. The entire advertising block showing the romantic atmosphere of early spring.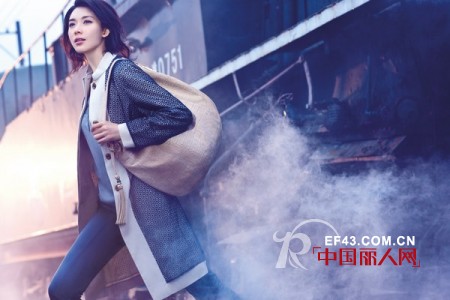 " Bath Phoenix ", a symbol of the mysterious, eternal evolution, its immortal image of contemporary China's evolution. From the brand new women's and men's collections to this time advertising video, Shanghai Beach recounts the legendary rebirth of the Phoenix - rising from the ashes of fire, a show of beauty, reborn with stubborn will. With a series of intense and soul-inspiring images, the Spring / Summer 2012 campaign captures contemporary China's tenacious beliefs, charisma and economic strength, demonstrating a culture that has always been self-reliant and fascinating.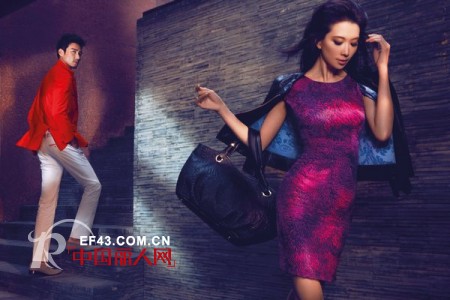 The filming takes place around Beijing, starting with the famous "commune at the foot of the Great Wall," backed by a barren ancient city wall. Came to follow the two stars Lin Chi-ling and Hu Bing came to the 798 Art District - industrial plant like a Phoenix rebirth as evolved into today's thriving arts and creative district. Lin Chi-ling and Hu Bing also performed a bittersweet part at a train station. The scene behind them strengthened the sense of speed in a constantly evolving Chinese culture. As a modern global ambassador for fashion in China, Shanghai Beach presents a wonderful sense of contrast existing in today's China. It endeavors to interpret the juxtaposition of ancient and modern with nature and industry in a novel way.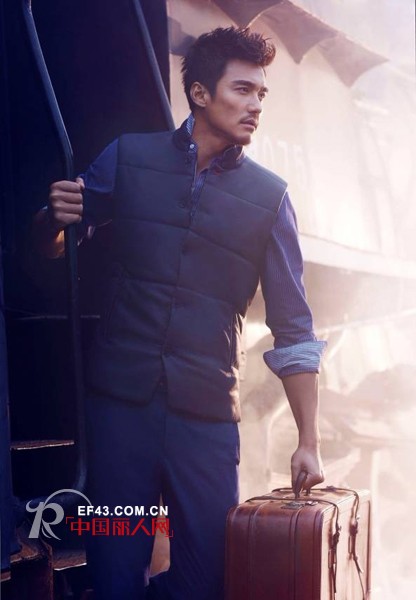 Hu Bing Chinese supermodel, a famous actor, the ultimate example of modern Chinese men, and now become the ideal beach brand ambassador to the beach.

"I was more like an urban knight in my new beachwear series," he recalled. "When shooting, I felt energized whenever I put on a new outfit, and the design of the beach made me Double your confidence, and I especially like one of these jackets, the colors are blue and navy, giving me the feeling of hope. "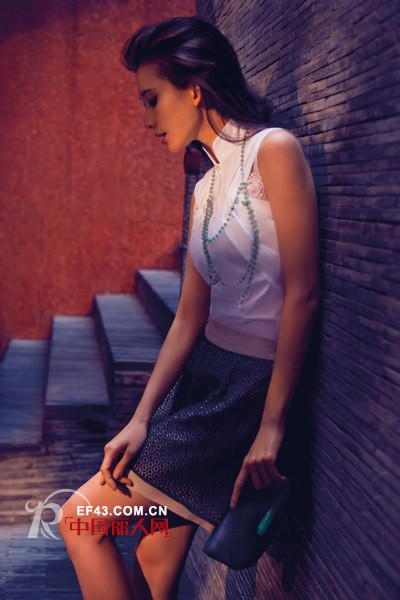 Lin Chi-ling on the beach brand ambassador, the beauty of modern China, stylish and elegant endorsement.

She said: "This season's series of commercials interpret the legend of Phoenix as" a rebirth of the bath, "and the concept of photography is also very unique. For me, the symbol of a woman's growth, change and rebirth, I especially love the cloth lotus, Because she represents joy and rebirth.Although the shooting is very cold, but I felt a touch of spring warmth and happiness from the design.

About Shanghai:

Since its establishment in 1994, Shanghai Tang has always been a leading luxury lifestyle brand in China. With a sense of mission as a global ambassador for modern Chinese fashion, the brand continues to demonstrate Chinese culture and crafts with its striking and elegant design concept, providing ready-to-wear collections and accessories and home accessories for women, men and children. Shanghai Beach now operates up to 42 outlets in prestigious premium shopping areas around the world.

Porcelain Decorative Plates,Hotel Porcelain Serving Plates,Porcelain Dinner Plate

Pito Porcelain Co., Ltd. , http://www.capitoporcelain.com